Love, Loss and What I Wore – July 26th & 27th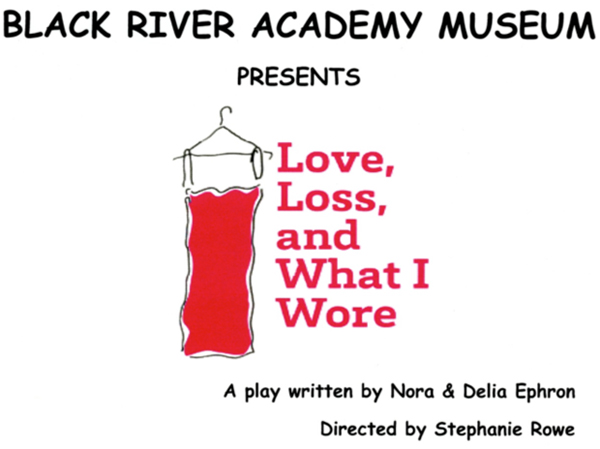 Friday, July 26th & Saturday, July 27th
@ 7:30pm
Tickets: $10
There will be an intermission with refreshments!
The BLACK RIVER ACADEMY MUSEUM is presenting a play written by Nora and Delia Ephron based on the book by Ilene Beckerman. The show is a scrapbook of humorous and poignant vignettes that all women can relate to. It follows stories about the nostalgic power of women's clothing. Some call it a "chick flick" with relatable characters, quotable comedy, and the right amount of sentimental moments mixed in. This Off-Broadway production earned several recognitions: 2010 Drama Desk Awards (Unique Theatrical Experience) and 2010 Broadway.com Audience Choice Awards (Favorite New Off-Broadway Play).
Under the direction of Stephanie Rowe, the cast members are made up of women from this area. Ann Fuhlbush, Proctorsville; Kate King, Perkinsville, Aprille Lawrence and Bailey Matteson, Springfield; Sara Norcross from Reading and Judie Raffetty from Ludlow. Support the museum and the arts and our local talent. See you soon at 14 High Street, Ludlow.
Call 802-228-5050 to reserve a ticket, or come by the Museum Tues-Sat 12-4pm
---