HIGHLIGHTS FROM 2015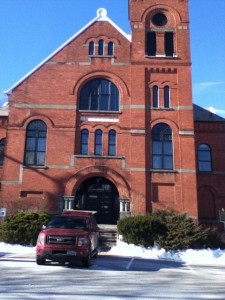 The window restoration work was needed once again; repairs had been needed every 6 or 7 years.  Midgget and Sons removed every historic window (all the windows) to their workshop and then re-installed them with new caulking.  The finally each window was covered with a tailor made plastic "storm window" to improve energy efficiency and allow the museum to be open year round.
The Museum and The Book Nook hosted  "A Walk Through History" with a tour through the village of Ludlow, in period  costumes at stops along the route.  The tour was followed by three Vermont authors giving presentations at the Museum about their books.
A NIGHT AT THE MUSEUM 2015
Vermont Historical Society honored BRAM for its Common Core Project documenting the Finnish immigration and settlement in the Black River Valley Area.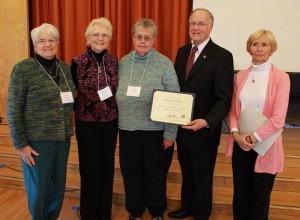 These are but a few of the many programs, events, workshops and exhibits that we hosted last year.  2016 is in the planning stages and will prove to be another banner year!
---